✓ Crop and Section
Crop and section the imaging data for detailed views of internal anatomy.
✓ Easy Segmentation
Specify colors and transparency for the anatomical features that you are interested in.
✓ 3D Viewport
Zoom in on features of interest, and view the geometry from any angle.
GPU Acceleration
Fast and high quality 3D rendering
Choose colors, and perform high quality GPU accelerated volume renderings. GPU acceleration enables you to interact in real-time with your data.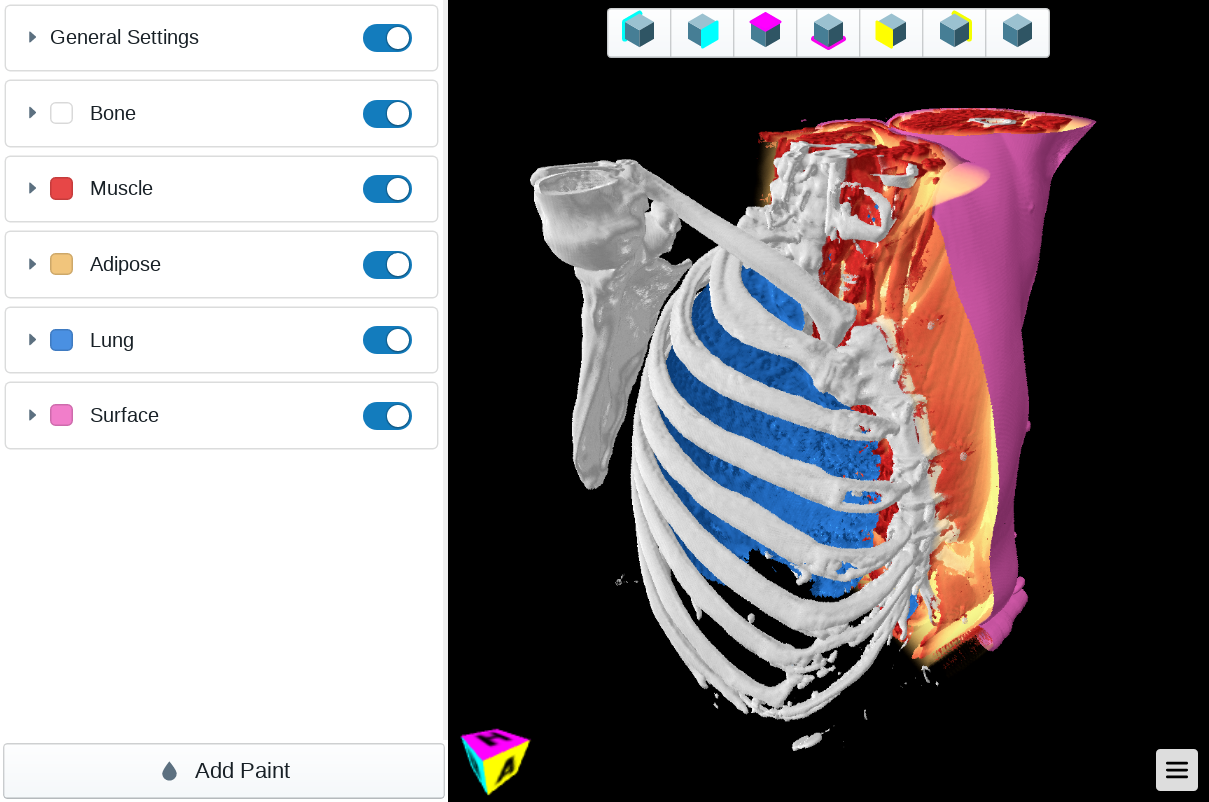 Easy Segmentation
Isolate anatomy using straight forwards controls.
Hide and show painted anatomy with the click of a button. Data intensity and local gradient thresholds enable powerful image segmentation.